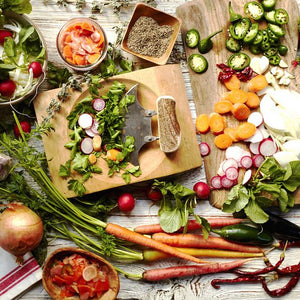 Our Nourishing Your Body Consultation is the gateway to unlocking a profound transformation in your wellness journey. With this comprehensive service, you'll receive a one-hour chat session dedicated to understanding your unique needs, goals, and challenges. Our expert team will take the time to listen and learn about you, enabling us to create a customized food-focused plan of action tailored specifically to your requirements.
Included in this service is a meticulously crafted meal plan of action. We know that a well-balanced diet is essential for nurturing your body, and our meal plan provides you with a roadmap to achieve just that. You'll receive a curated selection of delicious and nutritious recipes, carefully chosen to meet your dietary preferences and support your wellness goals. Additionally, we'll assist you in sourcing the necessary ingredients, supplements, or remedies either locally or through convenient delivery options.
It's important to note that a consultation session is mandatory to access any of our Focused services or plans. We believe in the power of personalized guidance, and by understanding your needs through a consultation, we can ensure that our recommendations are tailored to your unique circumstances.
Our services are designed for individuals, but we also offer group and whole family rates. We recognize that wellness is a shared journey, and extending our services to your loved ones can foster a supportive and healthy environment for all.
Experience the transformative power of personalized wellness guidance by scheduling your Nourishing Your Body Consultation today. Let us help you achieve your health and wellness goals through a custom food-focused plan of action designed just for you.