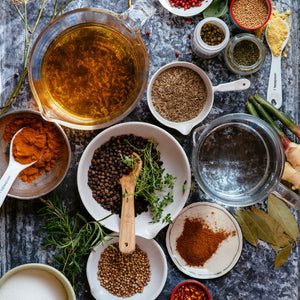 Our Nourishing Your Body Consultation is the essential first step towards achieving your wellness goals. This comprehensive consultation includes a one-hour scheduled chat session, where we take the time to understand your unique needs, concerns, and desires. We'll delve deep into your health history, lifestyle, and preferences to gain a thorough understanding of your individual requirements.
To ensure we have a complete picture of your wellness journey, we provide a detailed questionnaire for you to fill out and return. This questionnaire covers various aspects of your health, including dietary habits, exercise routines, stress levels, and more. By gathering this invaluable information, we can tailor our recommendations to align perfectly with your needs and goals.
Upon receiving your filled-out questionnaire, we will provide you with a recommendation overview. This easy-to-reference document outlines our personalized recommendations and suggestions based on the information you've provided. It serves as a helpful guide throughout your wellness journey, allowing you to keep track of our suggested changes and interventions.
Please note that the Nourishing Your Body Consultation is a prerequisite for accessing any of our Focused services or plans. By completing this consultation, you'll gain the foundation necessary to embark on a targeted wellness journey tailored specifically to you.
Take the first step towards nourishing your body and achieving optimal wellness by scheduling a Nourishing Your Body Consultation today. Let us guide you towards a healthier, happier, and more vibrant life.